In distance, Columbia, South Carolina and the communities served by Tri-County Electric Cooperative are just a few miles apart. In internet quality, however, they are worlds apart.
From the superfast, big pipe service of a major city to the spotty reliability, long outages and poky speeds of underserved rural communities, a 10-minute drive clearly illustrates the Digital Divide.
But that's about to change. Tri-County Electric is launching an expansive $50 million fiber-to-the-home (FTTH) network to serve its 15,000 rural homes and businesses with gigabit-speed internet and quality phone service.
Fresh off its early March kick-off meeting with Conexon, the Tri-County team hopes to hang the first fiber by mid-to-late summer 2020 and have customers connected by 4Q. The network, largely aerial following Tri-County Electric's infrastructure, is expected to be complete by the end of 2023.
Like most cooperatives, Tri-County Electric will reap smart grid and infrastructure benefits from the fiber build, but the network deployment is primarily driven by customer need, and for the Board of Directors and Management, the disparity between internet quality in locations separated by only a couple of miles. The majority of residents in the co-op's territory, many living on the outskirts of cities, are woefully under-served. Given the area's sparse population – Tri-County Electric's density is 6.5 meters per mile – communications providers have not invested heavily, leaving residents to rely largely on antiquated cable from small cable and phone company forays years ago.
"Internet used to be a luxury, but now, similar to electricity to homes, people are dependent on it," Tri-County Electric Cooperative CEO Chad Lowder says. "Without internet at home, your lifestyle, work and school are disrupted. If you're a business trying to take orders, there shouldn't be long service disruptions and lag times. When your business relies on the internet, a 48-hour outage can mean a couple of thousand dollars. And parents shouldn't have to drive their kids to the library or find a restaurant with parking lot wi-fi just to be able to do homework.
"Yet these are the challenges you see for business and schools in rural areas."
"Conexon had the experience and expertise we were looking for. Randy and Jonathan and the team work exclusively with cooperatives, so they understand rural territories, the co-op's commitment to service and the unique challenges we face. Based on the recommendations from other co-ops and Conexon's end-to-end capabilities, we felt the company was the best solution for us. We're excited to get started on the project."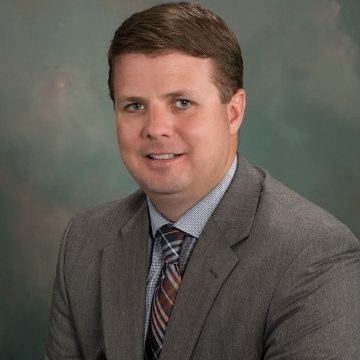 Chad Lowder
CEO, Tri-County Electric Cooperative
The initial network deployment is aimed at serving 100% of the co-op's members, but Lowder and his team have no plans to leave their neighboring rural communities behind.
"Because of the way we're situated, we will have the opportunity to grow, expand our network and serve those small towns (outside our territory) that have been left behind," Lowder says. "I understand other providers operate by a different cost model and it's not financially feasible for them to serve communities with very small populations. But that's why we're here and that's the nature of a co-op. We operate in a different way, and its our job to do what others can't or won't do."
Given the pent-up demand, Lowder and his team anticipate high demand for internet services with projected take rates of 30% to 36%.
"I'm very comfortable with the projections and in fact, feel they might be conservative," Lowder says. "Given the lack of service in our communities now, I believe we will have higher-than-projected demand."
Tri-County Electric has selected Conexon to provide a complete turnkey solution for the network build, including project and construction management, engineering and design, and call center and customer support. Conexon subsidiary, Conexon Connect, will also serve as Tri-County Electric's phone provider of record.
"Conexon had the experience and expertise we were looking for," Lowder said. "Randy and Jonathan and the team work exclusively with cooperatives, so they understand rural territories, the co-op's commitment to service and the unique challenges we face. Based on the recommendations from other co-ops and Conexon's end-to-end capabilities, we felt the company was the best solution for us. We're excited to get started on the project."