Total miles of fiber
1,508
When Tri-County EMC in rural central Georgia began investigating broadband, the perception among co-op leadership was that most members already had adequate service. But surveying the membership told a different story: The initial response revealed 98% of members were interested either in signing up automatically or considering a switch because current service wasn't doing enough, or priced too high.
"Life in 2020, or 2021, or 2022, depends on having internet access to the world – whether it's for education, for health, for commerce or anything else," Tri-County EMC CEO Ray Grinberg said. "Where you live shouldn't dictate whether you have those same opportunities. Once you start asking the question, then you uncork the bottle. We really found out what the need was in our area."
Tri-County EMC serves 18,000 members with 22,100 electric meters in the central Georgia counties of Baldwin, Bibb, Jasper, Jones, Morgan, Putnam, Twiggs and Wilkinson. Now the cooperative is building a 1,600-mile fiber-to-the-home network that will offer access to 100% of its service territory upon completion. The $50 million project is anticipated to be completed within 2 years, with the first customers expected to be connected in 3Q 2021.
Although the Tri-County EMC membership is 90% residential, the service territory is geographically and socioeconomically diverse, spanning lake resort areas, a college town, retirement communities, national forest lands, and denser urban areas.
As the team began exploring, Greg Mullis, Chief Operating Officer for the co-op's fiber subsidiary Tri-CoGo and VP of Corporate Services for Tri-County EMC, remembers learning that some co-op members were paying upward of $250 per month for internet service, largely due to data overages. "That cost is mind-boggling even for good service, let alone lousy service," Mullis said.
A lightbulb moment for the cooperative occurred when a member of the Board of Directors started to crunch the numbers of what Tri-CoGo fiber internet would cost for his own household and realized he could save several hundred dollars – per month – compared to his current internet service. While the service territory has many competitors, no other provider is offering 100% fiber to the home, and the current costs of slower service with data caps are steep.
When the co-op was ready to conduct a feasibility study, Conexon was among the recommendations at the top of the list for broadband solutions providers. Tri-County EMC leadership had multiple meetings with Conexon Partners Randy Klindt and Jonathan Chambers during the process.
"Conexon's breadth of knowledge and experience with different size co-ops was impressive," Mullis said. "But the thing that stood out the most is the legacy tie to the cooperatives. Conexon speaks our language and helps translate that into the language of fiber."
The feasibility study included projections of strong take rates for fiber service throughout the Tri-County territory, and that data is ultimately what propelled the Tri-County EMC Board of Directors' broadband decision forward. As expected, member response was overwhelming from the beginning. The co-op announced the FTTH project to their members on a Friday, and by Sunday, they already had over 800 pre-registrations for service.
"For cooperatives, this is in our DNA. We're there to serve the unserved and the underserved. Our history is providing electric power to those who couldn't get it, or couldn't get it quickly. The same thing is at work here with broadband."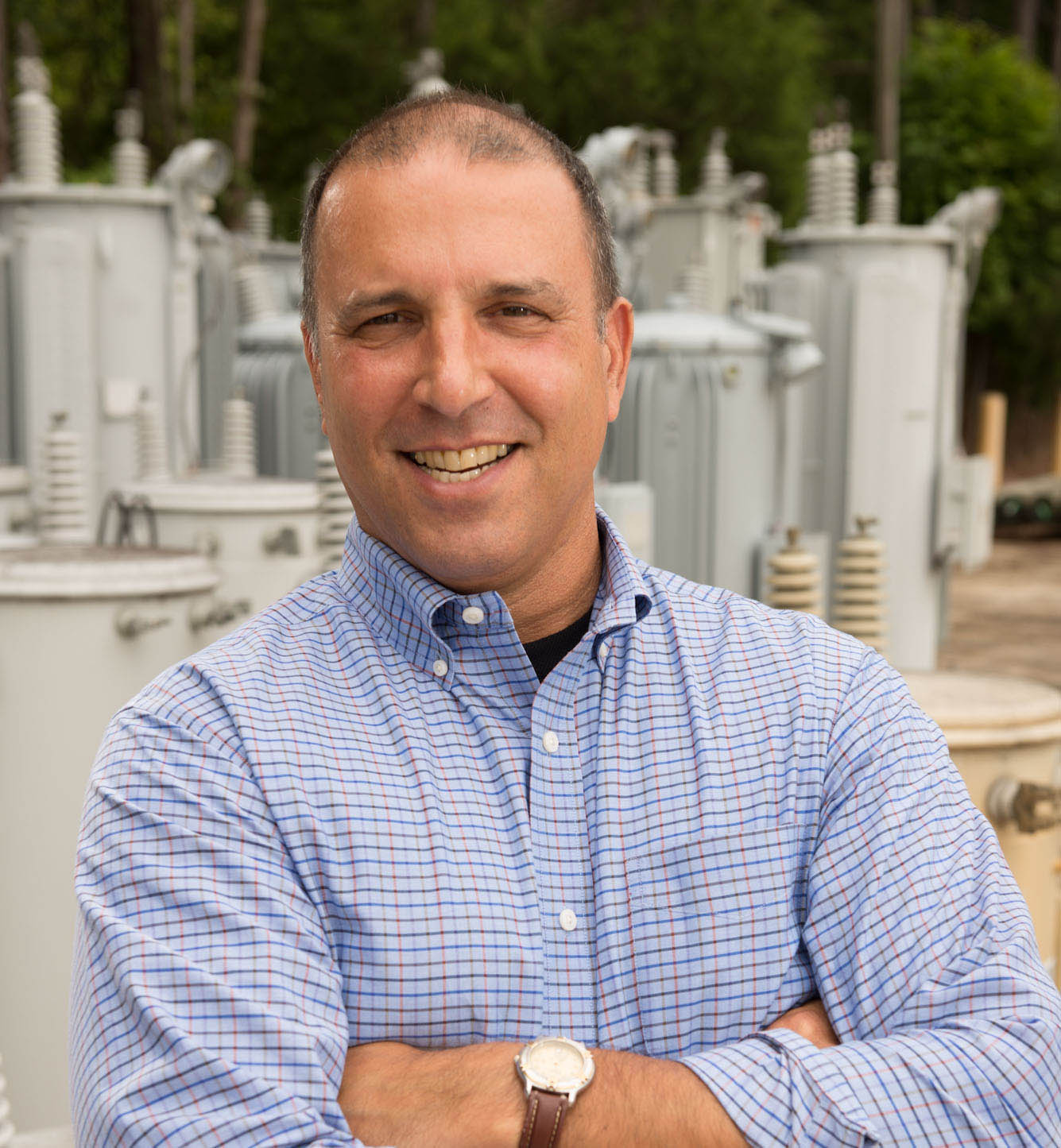 Ray Grinberg
CEO, Tri-County EMC
Mullis remembers vividly a recent encounter in which Tri-CoGo literally stopped traffic at a vaccine clinic. A member noticed his company car and told him Tri-CoGo was going to be her new internet company. When Mullis asked her where she lived, he was able to tell her she would have fiber internet before Christmas.
"She got the biggest smile on her face and started jumping up and down, right outside this big line of cars," Mullis recalled. "It was really cool to see that kind of engagement and know that we're touching lives in the community already."
The response from local government has been equally rewarding, Mullis added. One official told the co-op, 'The legacy providers have been around for 30 years and they haven't really done anything for us yet. You're offering us hope, and you're bringing something totally different.'
Tri-County EMC's relationship with Conexon goes beyond the initial feasibility study. The co-op joined Conexon's Rural Electric Cooperative Consortium (RECC) in late 2020 to pursue funding through the Federal Communications Commission's (FCC) Rural Digital Opportunity Fund (RDOF) Phase 1 Auction. Tri-CoGo was awarded $1.1 million to provide gigabit service to nearly 3,000 unserved locations within the cooperative service area.
Since making the decision to deploy the network, co-op leadership has engaged Conexon for services that include network design and construction project management.
As the project ramps up, both Grinberg and Mullis are looking forward to customer milestones, starting with connecting the first member and lighting the first 3 to 5 circuits to connect least 1,000 more by the end of 2021.
"We changed the world 80 years ago in 1939 when we brought electric service to areas that didn't have it," Mullis said. "I think we are going to bring that same renaissance, that same fundamental change in culture, with broadband for our rural communities."
"For cooperatives, this is in our DNA," Grinberg added. "We're there to serve the unserved and the underserved. Our history is providing electric power to those who couldn't get it. The same thing is at work here with broadband."