Total miles of fiber
4,000
Desperate times call for desperate measures, and for students in Suwannee Valley Electric Cooperative (SVEC) territory during the pandemic, times were desperate. In this sparsely populated and economically challenged area of north Central Florida, internet connectivity was so subpar, students were unable to access their homework electronically when schools were shut down because of COVID-19.
Then came the creative (though far from the most efficient) solution: Instead of transporting students, school buses in the territory would be used to ferry homework assignments to students' homes, offering an entirely unexpected twist on remote learning.
It was this disparity in educational opportunities that motivated SVEC CEO Michael McWaters and his leadership team to take definitive steps to bridge the digital divide and provide equal access to education, telehealth, and other essential online services for their members. McWaters and his team believe the co-op is exactly the right provider for this vital service.
"We've spent 87 years building a brand with our consumer members, and we want to expand and build on that relationship to be the hometown provider," McWaters said. "In addition to meeting the internet needs of our members, a key component for our fiber project is that our members are going to own this fiber-optic network for generations to come."
SVEC serves around 29,000 consumers in Lafayette, Hamilton, Suwannee, and a portion of Columbia Counties in north Central Florida. Its service territory covers approximately 2,100 square miles, with a density of less than 7 meters per mile of distribution line. The cooperative primarily serves residential customers, but also caters to commercial and industrial clients. Recognized as a Rural Area of Opportunity, the region faces economic challenges.
Increasing commercial growth and residential migration to the state have impacted all Florida cooperatives, including SVEC, driving a need for infrastructure improvements that include better connectivity options. In response to the growing need for broadband connectivity, McWaters and his team, like other electric co-ops in the state, decided a fiber-to-the-home (FTTH) network was the optimal solution to serve members' broadband needs.
As a result of this decision, SVEC quickly became active in broadband initiatives within the state, including participation in local technology planning teams (LTPTs) mandated by the state of Florida. To determine the need for broadband in rural areas, these teams conducted speed tests in their communities. The deficiency in broadband services was stark, though unsurprising: Of the 4,000-plus SVEC members who participated, nearly 93 percent experienced speeds below 100 Mbps.
"Being a part of this project has been very rewarding for me. It's the closest thing I'll ever experience in my lifetime to the original co-op mission when we electrified America. It's neat to have the opportunity, at this stage, 87 years later, to come back and be involved in something very similar to what transpired in 1937."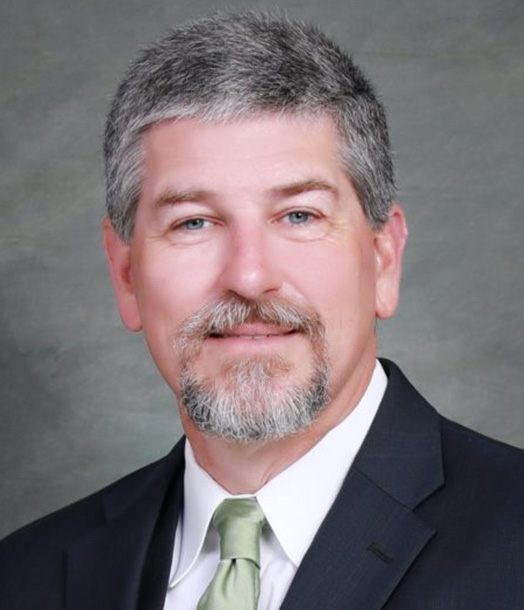 Michael McWaters
Executive Vice President/CEO, Suwannee Valley Electric Cooperative

The need for faster, more reliable connectivity was apparent. McWaters shared the story of a member who struggled to access the FCC National Broadband Map to investigate whether her location was considered served, unserved, or underserved. After ten minutes of futile searching, she gave up, stating, "I don't have enough broadband service to help you prove I don't have broadband service."
During the initial project exploration, SVEC engaged with Conexon after learning about the company from the statewide broadband initiatives the co-op was a part of. Conexon's partnership approach and commitment to electric cooperatives set it apart from other broadband consultants. McWaters and his team valued Conexon's deep understanding of the cooperative business model and the company's comprehensive approach to projects with services spanning design, management, grant writing, marketing, and procurement.
Since launching its project in June 2022, SVEC has fast-tracked progress and achieved significant milestones. Fiber subsidiary Rapid Fiber Internet was established, and the co-op has secured grants totaling $37 million. Construction is well under way, with initial customers expected to be installed by late summer 2023. The 4,000-mile, $93 million network is expected to be completed to reach 100 percent of members with fiber-fast broadband by 2026.
For co-op leaders considering broadband deployment, McWaters emphasizes the importance of building a strong team, managing member expectations, maintaining patience and flexibility, and seeking help and advice from other co-ops. Collaboration with other co-ops in Florida has been instrumental in sharing knowledge and experiences.
McWaters's reflections on his 29-year journey in the electric co-op industry speak volumes about the profound impact this particular project has had on him. "Being a part of this project has been very rewarding for me," he states. "It's the closest thing I'll ever experience in my lifetime to the original co-op mission when we electrified America. It's neat to have the opportunity, at this stage, 87 years later, to come back and be involved in something very similar to what transpired in 1937."