Pearl River Valley Electric Power Association in south central Mississippi wasn't even considering entering the fiber broadband market one year ago. Its membership had been polled without much interest, and a past feasibility study was not positive.
But after the challenges created by the pandemic underscored the lack of connectivity in the territory, an updated feasibility study conducted by Conexon in 2020 changed the story: Not only was the project viable, but the benefits to the membership of reliable high-speed internet were immeasurable and the project was expected to be cashflow positive within a short timeframe even without government funding assistance. The Pearl River Valley Electric Board of Trustees decided to move "full steam ahead," General Manager Matthew Ware said.
In less than a year's time, with Conexon's guidance, the cooperative has begun planning, establishing a business foundation, meeting regulatory guidelines, securing funding, and forming a fiber subsidiary, PearlComm, for a 4,700-mile fiber-to-the-home (FTTH) network that will reach 100% of the co-op's membership upon completion.
"It's been great to have Conexon as a partner to help us throughout the process," Ware said. "The team is showing us how to use what we know in the electric business to help us get started in the broadband business."
The cooperative's FTTH network, which will be operated by PearlComm, is estimated to cost $100 million and is expected to be completed within 5 years. The first customers are anticipated to be connected in 3Q 2021.
"I can't wait to hook up our very first customer this year. We're confident that will happen," Ware said. "We know that we will have a customer using PearlComm internet at home before the end of the year."
Pearl River Valley Electric supplies electricity to over 51,000 members in 12 counties in south-central Mississippi. The co-op territory is mostly rural and 95% residential, with an average density of 8.3 members per mile.
In the most rural areas, no competition for service exists. Even in the densest urban areas, there are few competitors, and Ware is confident in the fiber subsidiary's potential for success.
"We will be able to leverage our cooperative's strengths into a company people are interested in signing up with," Ware said. "Our prices will be extremely competitive. If we are successful in mirroring our electric cooperative's quality of customer service, it (fiber broadband service) will be second to none."
Pearl River Valley Electric was awarded $25.7 million in the Federal Communications Commission's recent Rural Digital Opportunity Fund (RDOF) Phase I auction as a member of the Conexon-led Rural Electric Cooperative Consortium. This funding has transformed the project, making it more financially feasible in a much shorter timeframe while allowing the co-op to construct miles faster than originally planned.
"Our membership's response has been extremely positive. Everybody is ready for broadband to come down their road and I'm not surprised by that. This is the right time to get into the business, provide this service to our membership and give them abilities they've never had before."

"It's been great to have Conexon as a partner to help us throughout the process. The team is showing us how to use what we know in the electric business to help us get started in the broadband business."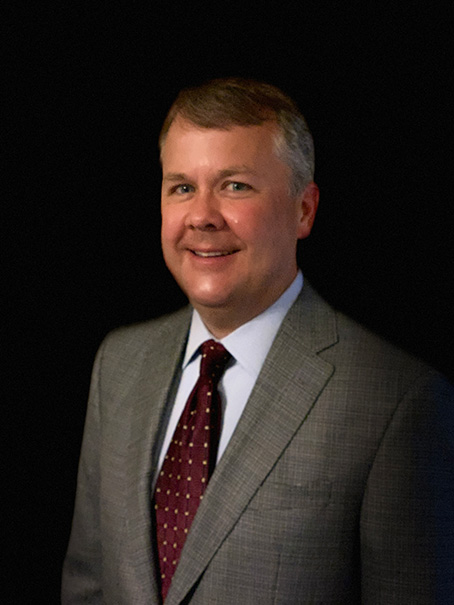 Matthew Ware
General Manager, PRVEPA

Pearl River Valley Electric is leveraging Conexon's expertise in multiple areas of the project: the feasibility study, regulatory issues, business documentation, marketing solutions, voice service, network operations, and call center support.
"We wouldn't have known what to do or where to start without Conexon. Randy and Jonathan are both so available, knowledgeable and willing to discuss and answer questions," Ware said. "Their Conexon team is also extremely knowledgeable and will connect you with the correct person to answer all your questions and guide you through the process.
"Sometimes it's hard to believe we're in the beginning stages of the project already but it's all exciting. Right now, every little milestone is a big milestone."