Total Miles of Fiber
2,600
Through the western shores of Lake Okeechobee and stretching from Sebring to Alligator Alley, Glades Electric Cooperative retains one of the most unique service territories in the country nestled in Florida's rural heartland. With a landscape dominated by cattle, alligators, and agriculture, the region is home to farmers, ranchers, and even two Seminole tribe reservations.
The Glades team is no stranger to a challenge. Operating in areas where there are more cattle and alligators than people, Glades faces the struggle of maintaining a power grid across vast expanses of land. With six meters per mile of line, and nearly half of those meters residing in one county, the density is incredibly low.
The COVID-19 pandemic revealed a more pressing challenge for the co-op: the lack of high-speed internet across its service territory. This became especially evident when students in Glades County had to travel to other counties to access the internet for schoolwork. Outlying communities also echoed the need for better connectivity in the region.
"It's just like in 1945 when people wanted electricity," Glades Electric Cooperative CEO Jeff Brewington said. "It's just a different commodity now."
In response to the increasing demand for reliable broadband, Glades decided to explore broadband options. Brewington and his team felt that fixed wireless and other options that rely on electricity would be too unreliable for the unpredictability of weather in Florida's heartland. But fiber to the home (FTTH) was a game changer.
"Fiber is there on the side of the pole—it's strong, it's the fastest, and there's no intermittent activity on it like there is with wireless," Brewington said. "Fiber just seemed like the only way to go."
Glades officially began its fiber broadband journey in September 2022. Construction started early 2023, and the estimated $50 million project is expected to be completed within three years. Together, Glades Electric Cooperative and Conexon Connect will launch and deploy a nearly 2,600-mile FTTH network. The Connect, powered by Glades Electric Cooperative, fiber network will deliver high-speed internet access to approximately 14,000 homes and businesses across Okeechobee, Highlands, Glades, and Hendry counties.
The co-op's decision to join the broadband movement was a process streamlined by co-op collaboration. Learning from the experiences of other co-ops, such as Tri-County in Florida, Central Georgia EMC, and SEMO in Missouri, the Glades team was able to gain insights and inspiration for its broadband initiative, including partnership with Conexon.
"We can distribute electricity, but we are by no means internet service providers, so that Connect model is what we really needed. We needed someone like Conexon who has that experience and can take care of that for our membership."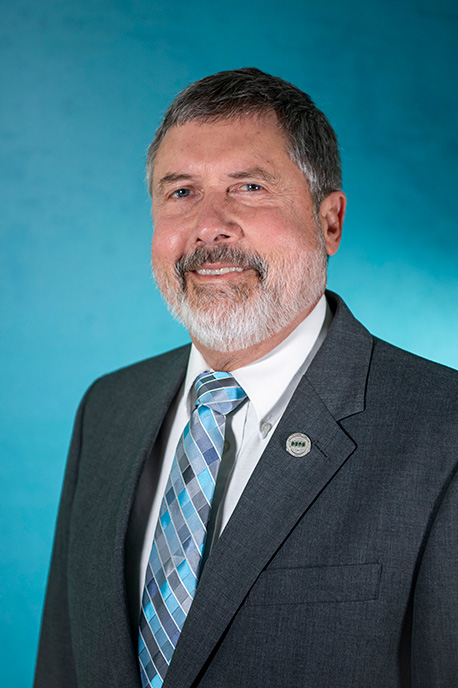 Jeff Brewington
CEO, Glades Electric Cooperative

After meeting with other co-ops and hearing about the broadband options and solutions providers they researched, Brewington's mind was made. "It seemed like Conexon was at the top of list from everybody," he said.
Glades opted for the Connect model for multiple reasons, but primarily because it allows the co-op to continue to focus on its electric business while still providing essential broadband service to members.
"We can distribute electricity, but we are by no means internet service providers, so that Connect model is what we really needed," Brewington said. "We needed someone like Conexon who has that experience and can take care of that for our membership."
With the large undertaking of building a fiber network comes obstacles along the way. From not owning the land chosen for the placement of its first fiber hut to working with its vegetation management program to clear necessary space for fiber, Glades has been able to manage it all through teamwork and the help of state funding.
When Glades embarked on the project, the co-op was not anticipating any grant assistance to build the network. Yet today, about 40 percent of total project cost has been covered by grant funds. Glades has been awarded more than $20 million in total funding through Florida's Broadband Infrastructure Program and Broadband Opportunity Program.
"It was so nice to have someone like Conexon so well established with their models and ready to come in when we needed it," Brewington said. "And then the flood of broadband money just made it even better for us. Timing was great but having Conexon there with their knowledge and experience was the greatest thing."
With Glades' first customer connection anticipated in November 2023, the co-op has the goal of reaching 500+ connections by the end of the year. Even before the network is lit, however, Glades is exceeding expectations and keeping its members at the forefront while doing so: Customer interest take rates are already reaching 10 percent in some circuits that have yet to receive any direct marketing. Word of mouth – and excitement! – is traveling fast through Florida's heartland.
"We are not here for profit," Brewington said. "We're here to serve the membership, and we'll go to the last mile to the member at the very end of the line."