For the first time ever, the small business owners and professionals forced to move their businesses to areas with reliable internet can bring their work back into the community.
"Being able to work from home or have a home office is something many take for granted, but given the lack of highspeed data options, that wasn't possible here," Forked Deer Electric Cooperative IT Manager Brian Vaughn said. "Our members are thrilled that finally they can work from their homes, and people are bringing businesses back to their homes or shops in the area. That's very positive for our communities."
Forked Deer is on a self-imposed fast track to build out its network to reach 100% of its 10,000 meters, with an offering of high-speed internet and phone service. From an initial 2018 pilot, the co-op quickly moved into phases one and two, formed its broadband subsidiary, Forked Deer Connect, and had its first customers connected by mid-2019. Today, just 18 months after the start, the co-op is in phase nine, 1,100 customers are connected, and the network is expected to be complete by the end of 2021 – a year ahead of original projections.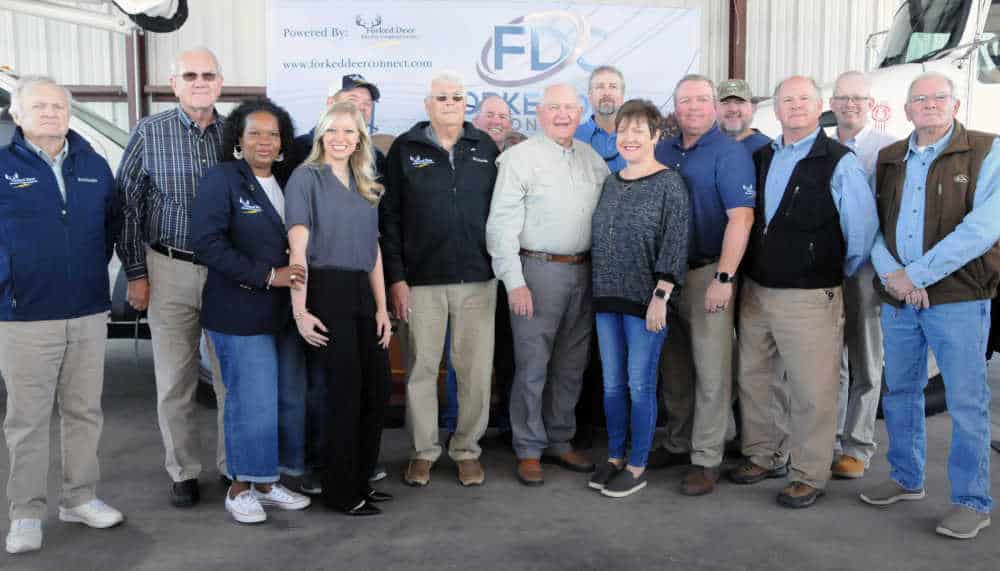 The Conexon Impact
Forked Deer's plans to deploy broadband emerged from multiple requests from its members, and in early 2018, the co-op began to explore the process in earnest. Knowing that Conexon was working with a neighboring cooperative, Vaughn contacted Conexon partner Randy Klindt, and after a few conversations, requested a feasibility study. "We had looked at a couple of companies, and were most comfortable with Conexon because we felt Randy and the team were conservative and realistic about what we could expect," Vaughn said. "Others seemed to give falsely optimistic hope, projections that we didn't think were real. And as it turns out, the projected take rates in Conexon's plans are very close to what we're achieving."
The co-op also leaned on Conexon to help identify and secure possible government broadband funds – an area in which Conexon Partner Jonathan Chambers excels. With a territory over 98% rural residential, Forked Deer has no businesses, schools, hospitals, or government entities to offset the costs of providing rural residents with broadband. This characteristic contributed to a financial boon realized with Conexon's help– a $2.85 million ReConnect grant from the U.S. Department of Agriculture. "We lacked the potential revenue opportunities from businesses that others may have had," said Vaughn. "In fact, we were actually the first to get a ReConnect grant. Conexon was a huge help in navigating that process."
"The ReConnect funding will move up our break-even point for Forked Deer and allow us to shave nearly a year off the original three-year deployment," said Newman. "Conexon has been an invaluable partner in funding support. The ReConnect grant creates a totally new financial picture for us and allows us to serve all our members faster than we had anticipated."
Conexon has also provided network design services and on-going consulting for all aspects of the build.


A Pleasant Surprise or Two

Forked Deer's network currently passes just over 4,000 meters with internet take rates hovering between 36% and 38% for residences passed, and around 25% of internet customers subscribed to telephone service also – all without any marketing other than basic broadband education, social media activity and "coming soon" postcards. Part of the easy sell happens when customers realize the money they'll save – anywhere between $50 and $100 each month – by leveraging the robust network for streaming and replacing cable or other TV options, or by simply changing telephone providers alone!
"Our ability to offer broadband to our rural areas is tremendous, and speaks directly to our 80-year commitment to make lives better in the communities we serve. Broadband holds potential for economic and business growth, higher home values and it allows people who choose rural living to have the same services and lifestyle benefits as those who live in cities."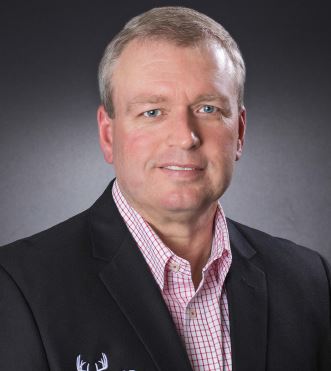 Jeff Newman
CEO, Forked Deer Electric Cooperative
One of Forked Deer's most successful strategies has been its very deliberate customer communications. Prior to launch, the co-op hosted events such as community and church fish fries, where representatives provided information about the broadband capabilities, how the process would unfold and what members could expect in the way of neighborhood disruptions and construction and service wait times. Subsequent advertising has been extremely targeted with customers only receiving messages as their area is about to go live. "When we contact a customer with availability, it's only a two-to three week window for connecting," Vaughn explained. "That way there's no long wait time or dissatisfaction. We let them know what to expect, then meet that expectation. Our members have really appreciated that."
One of the unforeseen benefits, Vaughn said, comes from managed Wi-Fi service, a convenience option in which Forked Deer proactively and remotely performs maintenance and upgrades on customers' equipment and provides assistance when customers need help connecting devices, forget passwords or have other issues. With the managed Wi-Fi, almost all issues can all be handled without dispatching a technician – cost-effective for the co-op and convenient for the customer. Current take rates for the managed Wi-Fi are an astonishing 96%.

Looking Forward

As the Forked Deer team moves into the final phases of construction and provisioning – having doubled the speed of construction as of January 2020 – the team is looking ahead to the next generation of equipment and of course, looking for new ways to make life better for west Tennessee residents.