Exploring Possibilities
East Central Oklahoma Electric's broadband exploration began in mid-2017 and picked up momentum later in the year when the co-op was approached by one of its largest customers, the Creek Nation, about broadband possibilities. With an infrastructure and electric footprint within Creek Nation boundaries, the co-op seemed the natural choice to provide high-speed data to give the Nation's residents access to critical communications like telemedicine, distance learning and more, and offer broadband advantages to all other co-op members. A short time later ECOEC commissioned the feasibility study, an exercise Smith advocates for any co-op considering broadband market entry.
"If you're getting questions about broadband from members or your board, get a study," he advises other cooperative leaders. "Broadband isn't for every company, but you can't answer the question of 'why or why not' without that feasibility study."

The Challenge

When time is short, stakes are high and you're about to launch an entirely new business, true partnership boils down to the basics.
"You have to get real comfortable, real fast," East Central Oklahoma Electric Cooperative (ECOEC) general manager Tim Smith says simply. By all measures, Smith's early comfort level with broadband consultant Conexon is still well-placed as ECOEC embarks on a six-year buildout of a fiber-to-the-home network for its 33,440 members.
Within just a few months of an introductory meeting, Conexon had produced a study proving out the economic feasibility of a broadband business and engineered federal funding of roughly $22 million dollars for the build-out – funding that will have ECOEC broadband subsidiary ecoLINK producing cash flow in year one, effectively eliminating the need for financial subsidizing by the electric co-op. Today, less than a year-and-a-half later, the network is designed, infrastructure make-ready is in process, fiber is being strung, and thousands of customers are lining up for service.
"We knew that Conexon was the company that could help us bring this to reality," Smith says. "They have a proven track record with other cooperatives and a blueprint on how to do this in a way that works in terms of affordability, speed of deployment and sustainability."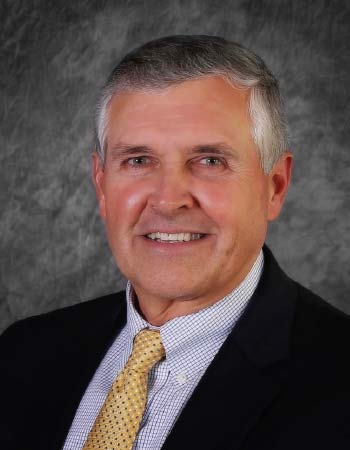 Tim Smith
General Manager, ECOEC
The Solution
Conexon partners Randy Klindt and Jonathan Chambers presented ECOEC's board with a feasibility study in March 2018 that detailed the financial impact on the cooperative and how that would play out over time. The board's quick buy-in allowed ECOEC to join the Conexon-led consortium of electric cooperatives to collectively bid for federal broadband funds through the Connect America Fund (CAF) II auction. The $22.5 million awarded to ECOEC created a whole new financial picture.
"That before and after review demonstrated what the auction meant to our co-op," Smith says. "The results of the CAF II award mean we will not be subsidizing the build-out from the electric side, which is important for us. We had no idea of the magnitude of the auction, but Conexon did and that's part of the value they bring to a partnership."
Broadband plans quickly turned into action and implementation, with Conexon as an integral partner.
"Since we didn't have (broadband) expertise we needed someone we were comfortable with that we didn't have to teach the co-op business model to," Smith says. "Conexon is made up of co-op people, so they understand how we need to do things." In keeping with cooperative philosophy, ECOEC is committed to providing fiber build-out benefits to all its members, upgrading its electric delivery and reliability as the network is being built out.
"All of our members will receive benefit from the enhanced electric, regardless of whether they choose to subscribe to broadband services," Smith stresses. "That's the most important aspect to us, and this way, we can also provide broadband services to those who want them in an affordable way, without those services being subsidized."
Working hand-in-hand with ECOEC's team, Conexon designed the network and quickly moved into the role of construction management partner – providing daily supervision, preparing RFPs, coordinating contractor and vendor selection, verifying and validating work completion and overseeing the many other moving parts of the mammoth project.
Smith compares launching the broadband initiative to the important and pioneering work of the electric cooperatives in the 30s, bringing electricity to an underserved part of the country.
"We categorize this as another frontier, closely aligned with electricity to rural America in late 30s and early 40s," he says. "No one would build out because the farm was too far away. Now, 80 years later, we're bring something to rural Americans – something they need – that they couldn't get another way. "This drives us
ECOEC Chapter 2 – Hitting their stride
Building out a broadband network is best compared to a marathon rather than a sprint, says East Central Oklahoma Electric Cooperative (ECOEC) General Manager Tim Smith. It requires endurance, commitment and resources, and most of all, a constant focus on the finish line.
"At the end of the day, this will be one of the best things we've ever done," Smith said. "When the build-out is complete, we will have transformed lives and communities, increased home and property values, and made a lasting impact on rural America and the families we work for."

It was only a few short months after an introductory meeting, that ECOEC tasked Conexon with producing a study to prove out the economic feasibility of a broadband business. Partners Randy Klindt and Jonathan Chambers prepared a full business plan projecting that the co-op's fiber business would break even in its ninth year. The two also calculated the potential financial impact of the pending 2018 Connect America Fund (CAF) II auction should ECOEC elect to join the Conexon-led consortium of electric co-ops bidding for federal broadband funds. With the Board's approval, Conexon qualified ECOEC to bid, designed the bidding strategy, and placed the co-op's bids in the auction.
A short time later, the co-op had secured $22 million in federal funding for its build-out – creating a whole new financial picture. The infusion of the CAF funding means that ECOEC broadband subsidiary ecoLINK will break even in year 1 – as opposed to year 9, and more important, eliminates the need for financial subsidizing by the electric co-op.
"Jonathan Chambers and the team knew how the auction works, which meant we didn't have to worry about the mechanics of the auction or learn all of the aspects of it," said Tim Smith, ECOEC General Manager. "Conexon also provided us with a before-CAF and after-CAF financial picture. We had no idea of the magnitude of the auction, but Conexon did and that's part of the value they bring to a partnership."
Today, ECOEC is well into its six-year race, clipping along at a 20-mile per week build-out pace, with 1,200 eager customers-to-be signed up, and a growing team at ecoLINK, the co-op's broadband subsidiary.
"Our goal is to build out 1,000 miles per year to ensure we meet the deadlines and conditions of the CAF II funding we are receiving," Smith explained. "We're also testing as we go. When we 'turn it on,' for a customer we want to make sure everything's been tested and validated. We don't want to go back and troubleshoot at that point."
Throughout phase 1, ECOEC has stayed largely true to the original plan and blueprint designed and delivered by Conexon – a strategy that's benefited on multiple fronts.
"Conexon's work on the project design and build has been a big help and certainly helped us avoid missteps and mistakes," said Smith. "Based on our original phase 1 projection it appears we are coming in under budget for the project. This is a testament to Conexon helping us stay on track."