"We're not in the electric business or the broadband business – we're in the quality of life business," said Ron Barnes, CEO of Coast Electric Power Association and its fiber subsidiary, Coast Connect. "When you can improve someone's quality of life by giving them services that they could get in more populated areas, we've done our job as rural electrical cooperatives."
Barnes and his team have been working relentlessly since mid-2020 to bring much-needed fiber broadband to rural Mississippians within Coast Electric's service territory. What started as just a thought in 2018 to bring broadband to rural Mississippi became a reality two years later, expedited as the pandemic hit and the demand for fast, reliable internet, especially in rural areas, skyrocketed. Buoyed by CARES Act funding awarded in 2020, which launched the EPA's fiber-to-the-home (FTTH) project as a pilot, CoastConnect today boasts over 7,000 subscribers and a network spanning 1,950 miles of its 4,000 total. Every day brings new opportunities and lessons for Barnes and his team.
Coast Electric was one of 15 EPAs awarded CARES Act funding in 2020, seven of which partnered with Conexon to meet the aggressive deployment schedule to deliver broadband to unserved and underserved Mississippi communities.
"We could have never gotten to where we are now without Conexon," Barnes said. "We really had no knowledge of how to set up or run a broadband network. What came next was the help of Conexon getting us crews to help run fiber, the splicing, materials, and vendors. Having a partner such as Conexon was instrumental for us to be able to know where to get started. In the early days, it was critical."
CoastConnect started the build on Aug. 1, 2020, turned on the first customer on Nov. 3, 2020, and within its first year, connected over 4,300 members. "We're very proud of that," Barnes said. "We thought we might be able to get 1,500 in our first year, so we far outpaced our expectations."
"We're giving [our members] the best internet connection they can get anywhere in the world. We're helping our students be able to do homework, where before they were having to drive to the library or the local McDonald's to be able to get Wi-Fi service."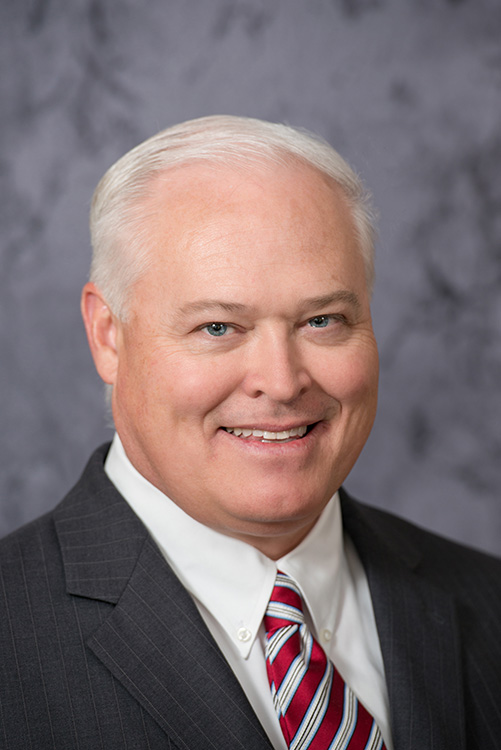 Roy Barnes
CEO, Coast Electric Power Association and Coast Connect
It's not just Coast working to bring broadband swiftly to members. In true cooperative spirit, other co-ops are joining in to connect rural communities to the internet they need. "Collaboration is everything in Mississippi – whether it's on the electric side or the broadband side," Barnes said. "I'm proud to say that in Mississippi now, 21 of the 25 distribution co-ops are either in the broadband business or are very close to being in the broadband business."
Seeing members' lives changed is what keeps CoastConnect moving rapidly on the project.
"We're helping elderly people be able to do telehealth visits that before, they were having to drive into town to see or video chat with a doctor. One of my favorite stories is of a young lady who was able to move back to her family farm. She was not able to live there before we brought internet because she operates a business online. When we were able to get fiber to them, she was able to not only move back there with her husband and her kids, she was able to run her business there."
"We knew nothing about this business," Barnes advised to other co-ops looking to bring fiber broadband to members. "But if you know nothing about the business, you've got to be able to learn it from somewhere. Who better than people who are doing it that are electrical co-ops just like us? Frankly, one of the reasons we went with Conexon was that it was formed by co-op people," Barnes said.