In southern Oregon where Coos-Curry Electric Cooperative operates, it's no surprise that the population is approximately 20 years older than the typical U.S. demographic the picturesque coast with crashing waves and rugged terrain makes a beautiful backdrop for retirees looking for a slower pace. But in the rural communities in the two southern most coastal counties in Oregon served by the co-op, access to high-speed internet is limited and residents of all ages are looking for more.
The mountainous terrain along the Pacific Ocean wasn't going to make it easy to build the 1,400 miles of fiber needed to bring broadband service to these coastal towns. But the electric co-op's leadership knew it was time.
"More and more electric co-ops are getting into the broadband business because we know our members are underserved and we want to bring them reliable service," CEO/General Manager Brent Bischoff said. An initial feasibility study showed the co-op could make a broadband build financially viable if they adopted a hybrid model that would bring fixed wireless service to the more rural areas, and fiber to more densely populated areas.
"As we contemplated it, we knew this model didn't fit the co-op spirit. If we were going to offer broadband service to our members, we wanted all of them to have the best quality," Bischoff said.
Early in their broadband journey, Coos-Curry Electric created a pre-registration program to gauge interest among co-op members. The co-op asked for an upfront $50 payment, promising a double refund in the form of a credit if and when the co-op launched broadband service. Bischoff said they expected members in the more underserved communities would be eager to respond. Surprisingly, they found that even members with reasonably good service were looking for a better customer experience, better service and/or more reliable support. The demand was there.
However, the funding wasn't. From the start, co-op leadership agreed not to increase electric rates to subsidize a broadband build.
What could have been a project dead in the water changed dramatically when Coos-Curry Electric staff attended a state workshop to explore options for securing grant funding for broadband projects. There, the cooperative learned about Conexon.
"Their model of 100 percent fiber to the home resonated with us, and we were impressed that Conexon is 100 percent focused on electric co-ops," Bischoff said. He engaged Conexon to do a second feasibility study, because he suspected the difficult terrain would present construction challenges and he wanted to be conservative with cost estimates.
The co-op's Board of Directors reviewed the business plan prepared by Conexon and agreed to authorize the broadband project if Coos-Curry Electric was able to secure $16 million in grant funding. Bischoff joined Conexon's Rural Electric Co-op Consortium (RECC) to participate in the FCC's Rural Digital Opportunity Fund (RDOF) Phase I auction. Coos-Curry Electric was awarded $14 million. Bischoff revised the project plan, got Board approval and the newly formed Beacon Broadband fiber subsidiary engaged Conexon for engineering and construction management services.
Paul Recanzone, General Manag- er of Beacon Broadband, joined the project in 2019 with decades of experience in broadband development. He selected Conexon for Beacon Broadband's engineering work be- cause of its unique approach to fiber network design and construction.
"The Conexon model is an automated design that can be done readily, fast and accurately. To be able to take the initial design out of the field and put it into the office is something most traditional engineering firms can't do accurately today," Recanzone said.
"Conexon is fundamentally changing the way fiber is deployed in America today and will help Beacon Broadband bring the high-speed fiber experience where
no one else will go."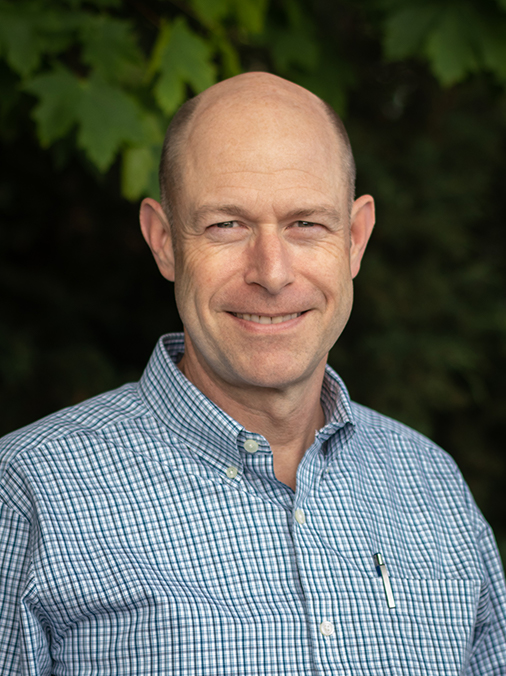 Brent Bischoff
CEO/GM, Coos-Curry Electric Cooperative, Inc
He selected Conexon's construction management team for similar reasons, pointing to the unique design the company uses. Conexon's blue-print will provide significant cost savings as well as durable network with the potential to transform the local economy, education and quality of life along Oregon's southern coast.
The project broke ground in April 2021. Beacon Broadband plans to connect the first homes and businesses by 4Q 2021, with the entire network built over the next three to four years.
As the project ramps up, Bischoff and Recanzone are excited for what lies ahead for their members.
"We wouldn't go into any new venture without a thoroughly developed business plan and expert resources to guide us. That's what we've found in Conexon. Conexon is fundamentally changing the way fiber is deployed in America today and will help Beacon Broadband bring the high-speed fiber experience where no one else will go," Bischoff said.